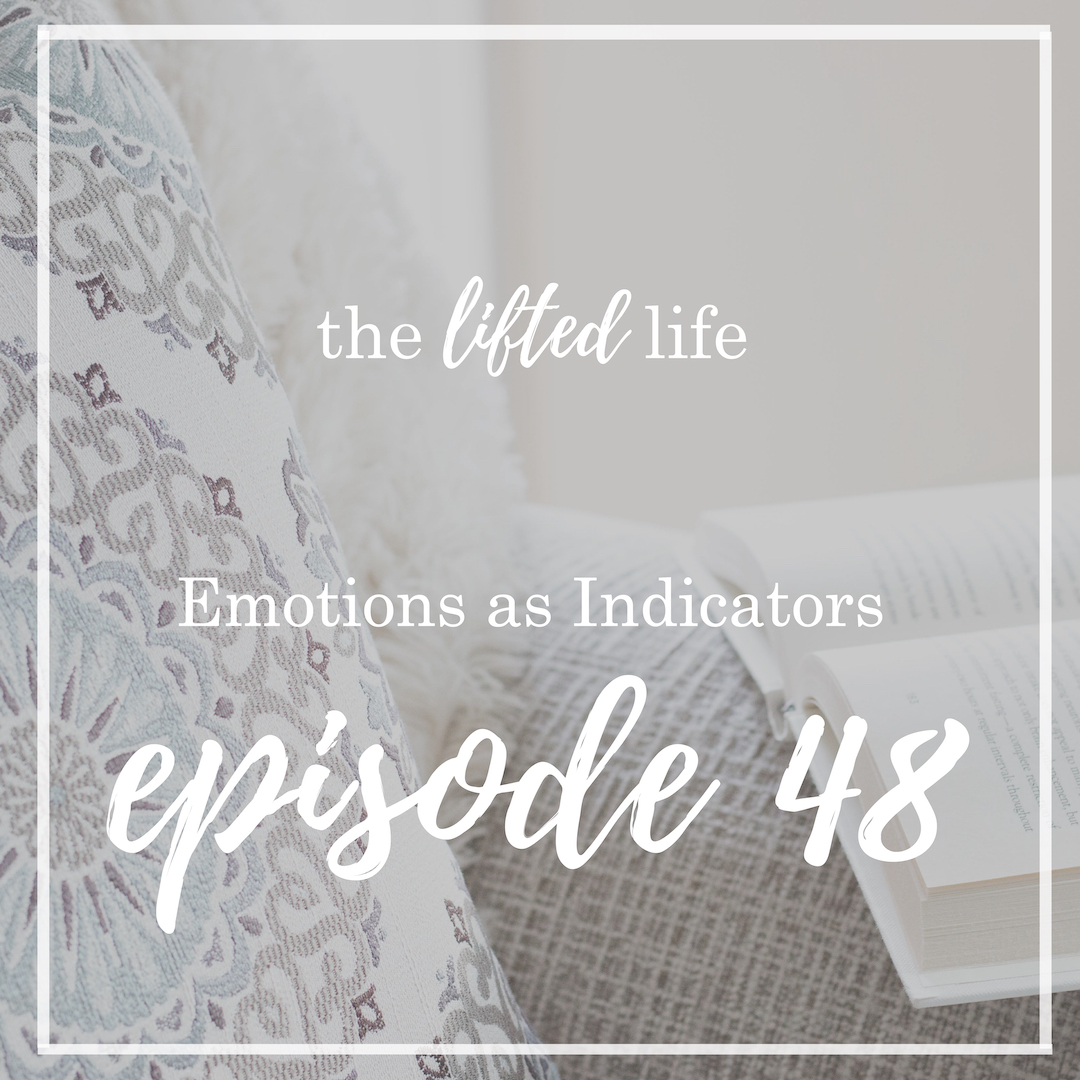 Episode
Forty-Eight of The LIFTED Life Podcast: How to Use Emotions as Indicators.
In
episode
48
we're
talking
about emotions and we're sharing unique ways to enhance your emotional intelligence to improve your life.
If you're starting to think: jeez, haven't Tim and Sylvia started to run out of interesting things to discuss?! Then ease your mind and put that worry to rest, because we are just heating up!
Tune into
episode
48
of The Lifted Life Podcast to hear us explore a whole new way to improve your emotional intelligence, plus so much more.
Find this
episode
and all of the other
episodes
of The Lifted Life Podcast, on our

website

, on

iTunes

, or wherever you listen to podcasts.