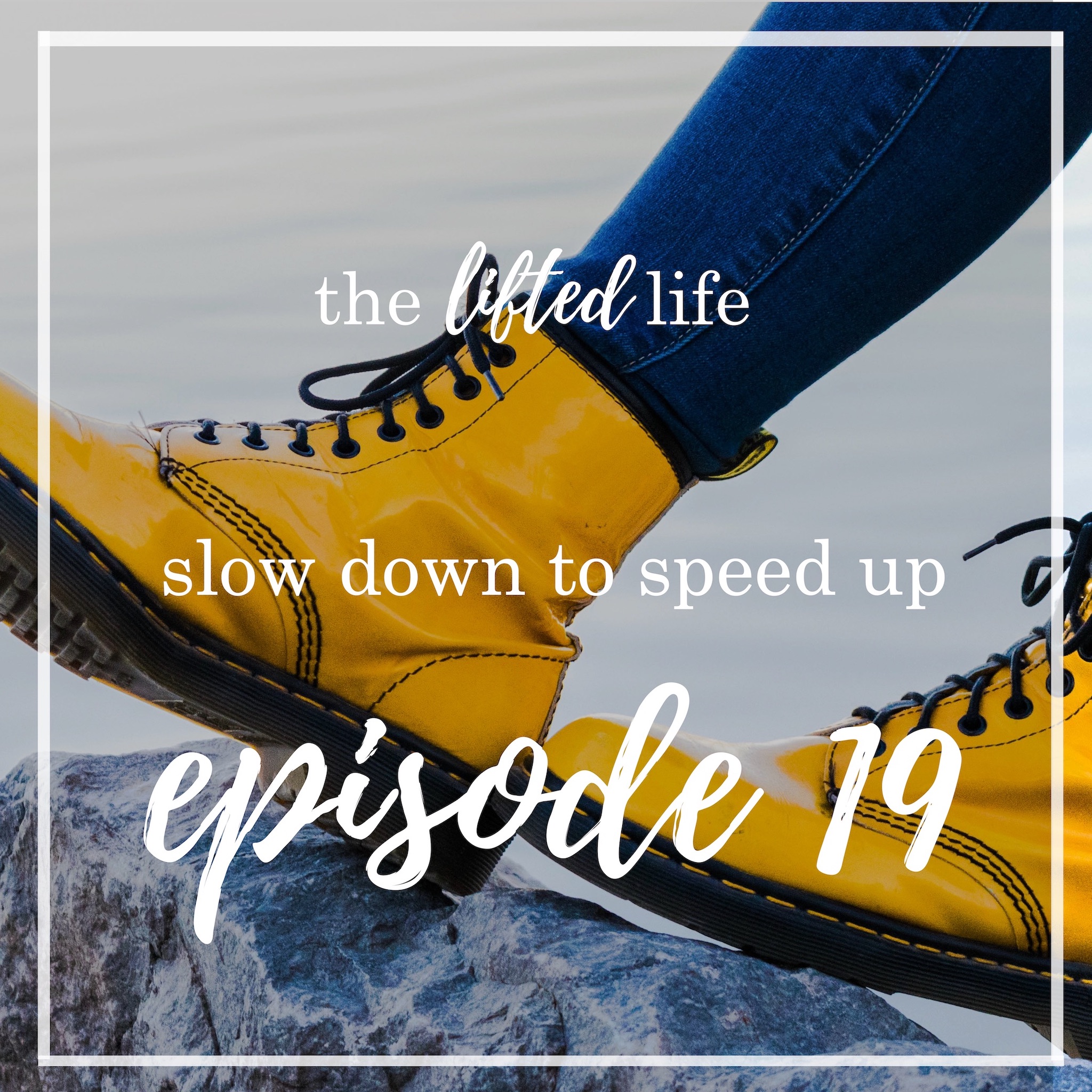 Episode
Nineteen of The LIFTED Life Podcast: Slow Down to Speed Up
In
episode
19 we we talk about how slowing down can help you speed up and get the result you want!
In this
episode
we share specific stories of our journey weaning off antidepressants and how slowing down was the exact way to get from here to there....
We also share other examples of the power of slowing down, and invite you to share your experience with this 'tactic.'
Find this
episode
and all the others wherever you listen to podcasts.