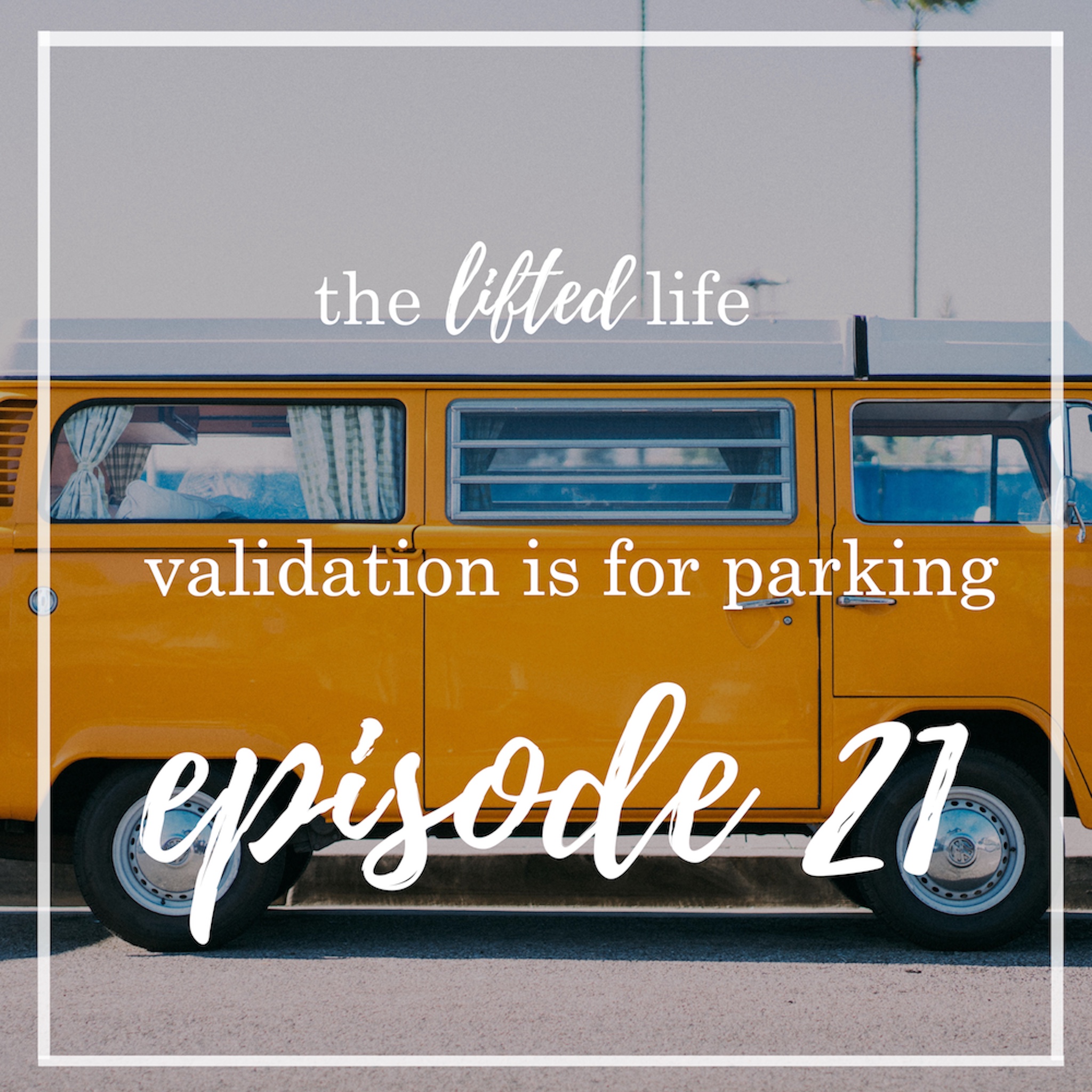 Episode
Twenty-One of The LIFTED Life Podcast: Validation is for Parking
In
episode
21 we talk about releasing others from expectations and taking full
responsibility
for what you want and how you want to feel.
In this
episode
we discuss the difference between expectations and agreement and how releasing the need for external validation is the key to taking your power back.
Episode 21 is filled with juicy nuggets of insight! Find this
episode
and all the others wherever you listen to podcasts.