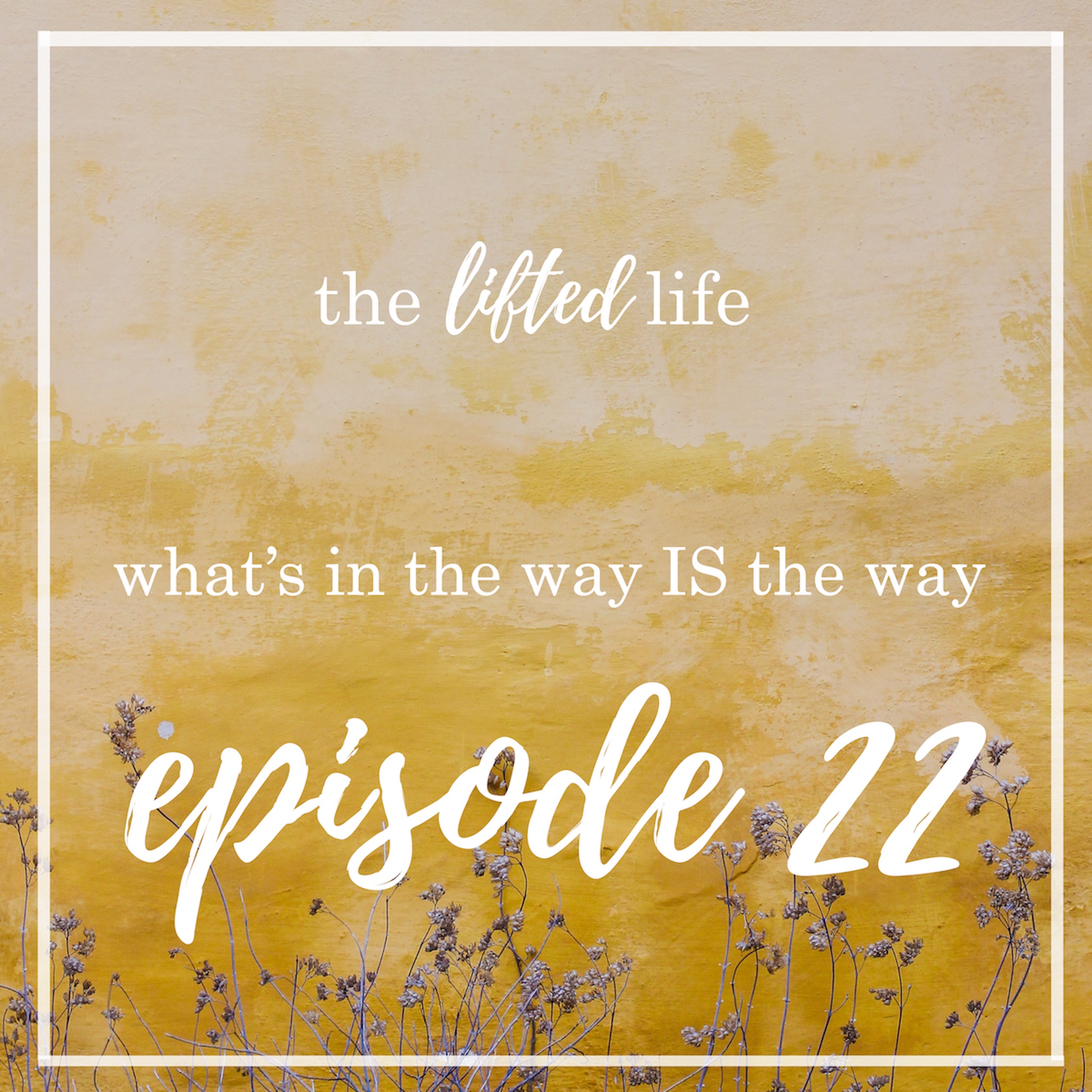 Episode
Twenty-Two of The LIFTED Life Podcast: What's in the way IS the way
In
episode
22 we we talk about what's in the way IS the way.
This episode is all about seeing our obstacles in a different light.
You can run, you can hide, you can deny... but a lesson that we are meant to learn will not go away until we learn it.
Find this
episode
and all the others wherever you listen to podcasts.