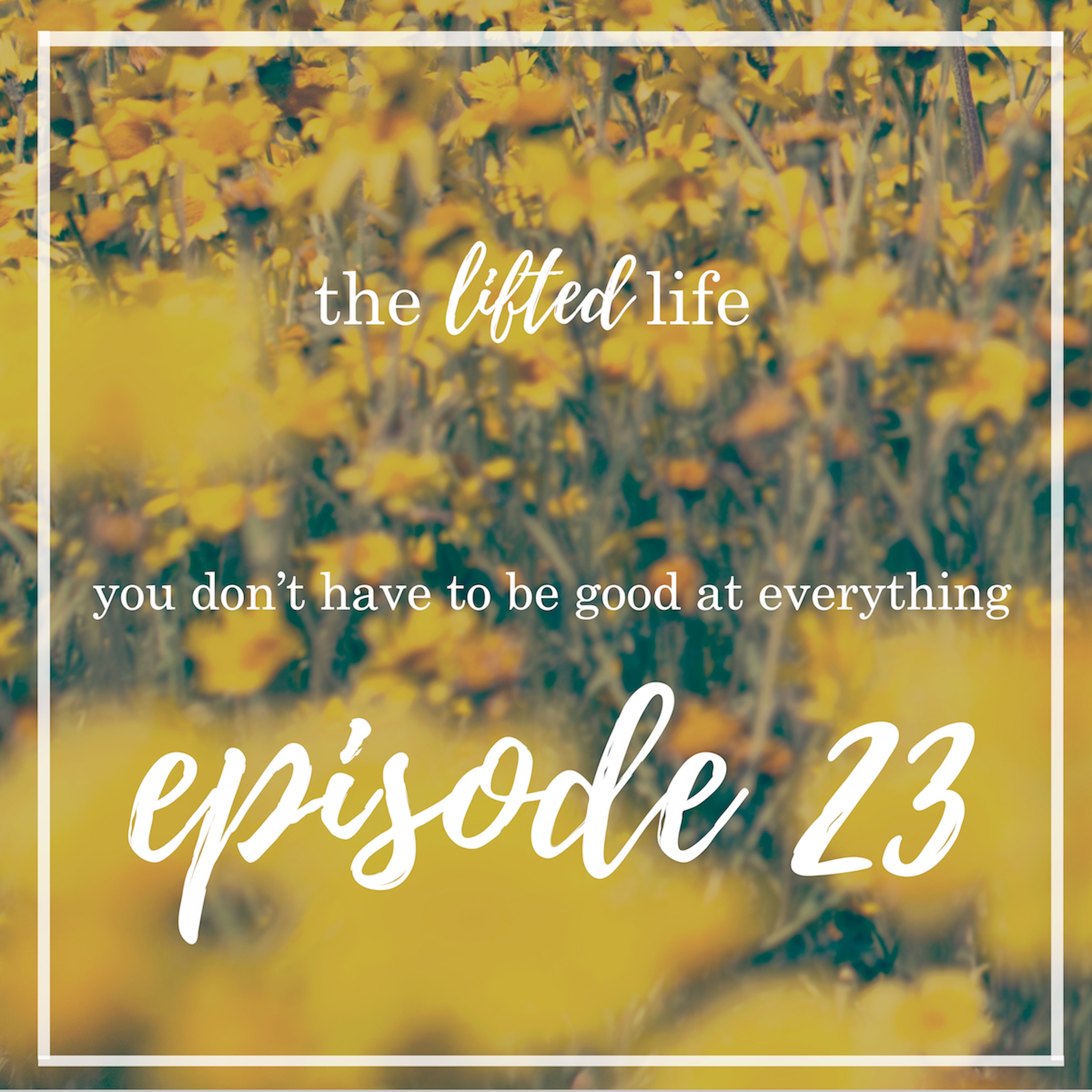 Episode
Twenty-Three of The LIFTED Life Podcast: You Don't Have To Be Good At Everything
In
episode
23 we release you from the nonsensical premise that you need to be good at everything.
This episode topic has come up multiple times in our own life as parents and business owners.
When we try to be everything to everyone, we get spread too thin, burnt out, and keep ourselves stuck in a pattern of not-good-enough.
When we set our standards so high and try to be good at everything, we miss out on the gifts that are truly ours to share.
Find this
episode
and all the others wherever you listen to podcasts.