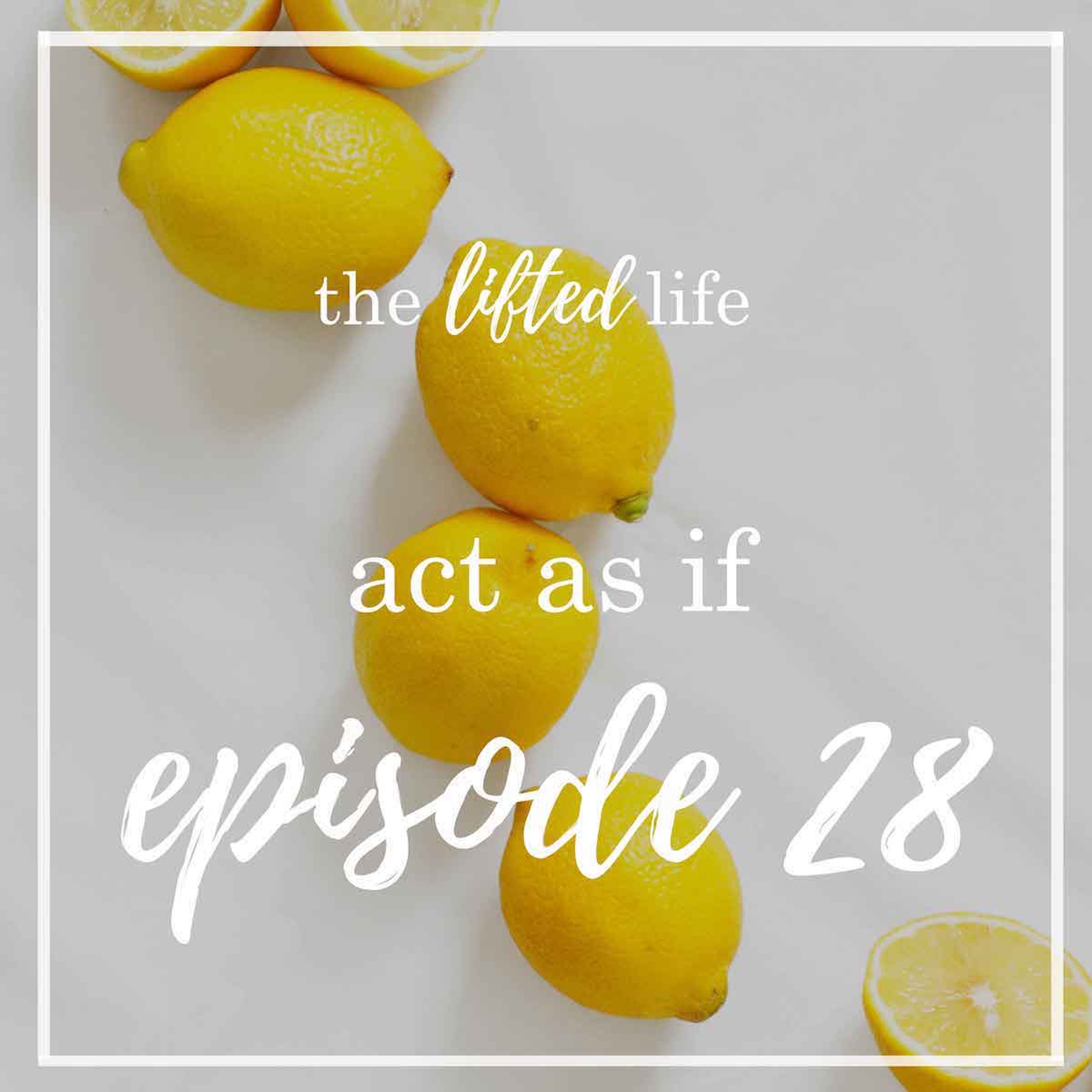 Episode
 Twenty-Nine of The LIFTED Life Podcast: Acting As If
In 
episode
 29 we talk about acting as if...
Acting AS IF is all about creating momentum and being the creator of what you really want.
Acting as if is about leaning into want you want more of and guiding your focus to create your own reality...
Check out this 
episode
 to hear us go deep (and wide) on an array of topics... all about creating the kind of life you truly want.
Find this
episode
and all the others wherever you listen to podcasts.