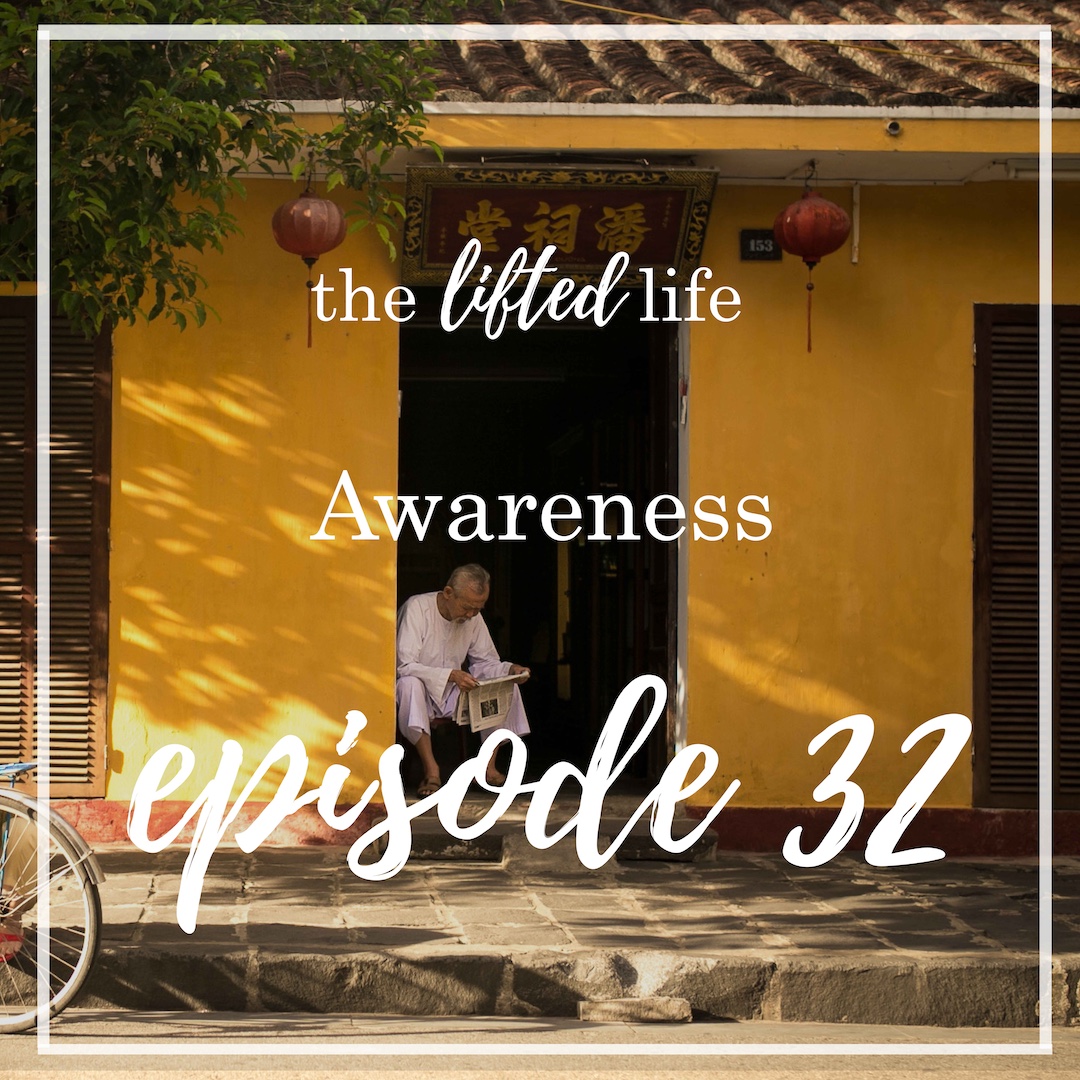 Episode
Thirty-Two of The LIFTED Life Podcast: Awareness
In
episode
32
we're talking the value of elevating your sense of awareness.
In this episode we discuss the interpersonal and

interpersonal

benefits of focusing on your awareness.
We bring to the discussion our own struggles and how awareness has helped. We also discuss how the path to awareness is not always pretty or direct.
Hear all this and more on this week's
episode
of The Lifted Life Podcast: cohosted by us, Sylvia and Tim Hall, the founders of Lifted.
Find this
episode
and all the others wherever you listen to podcasts.