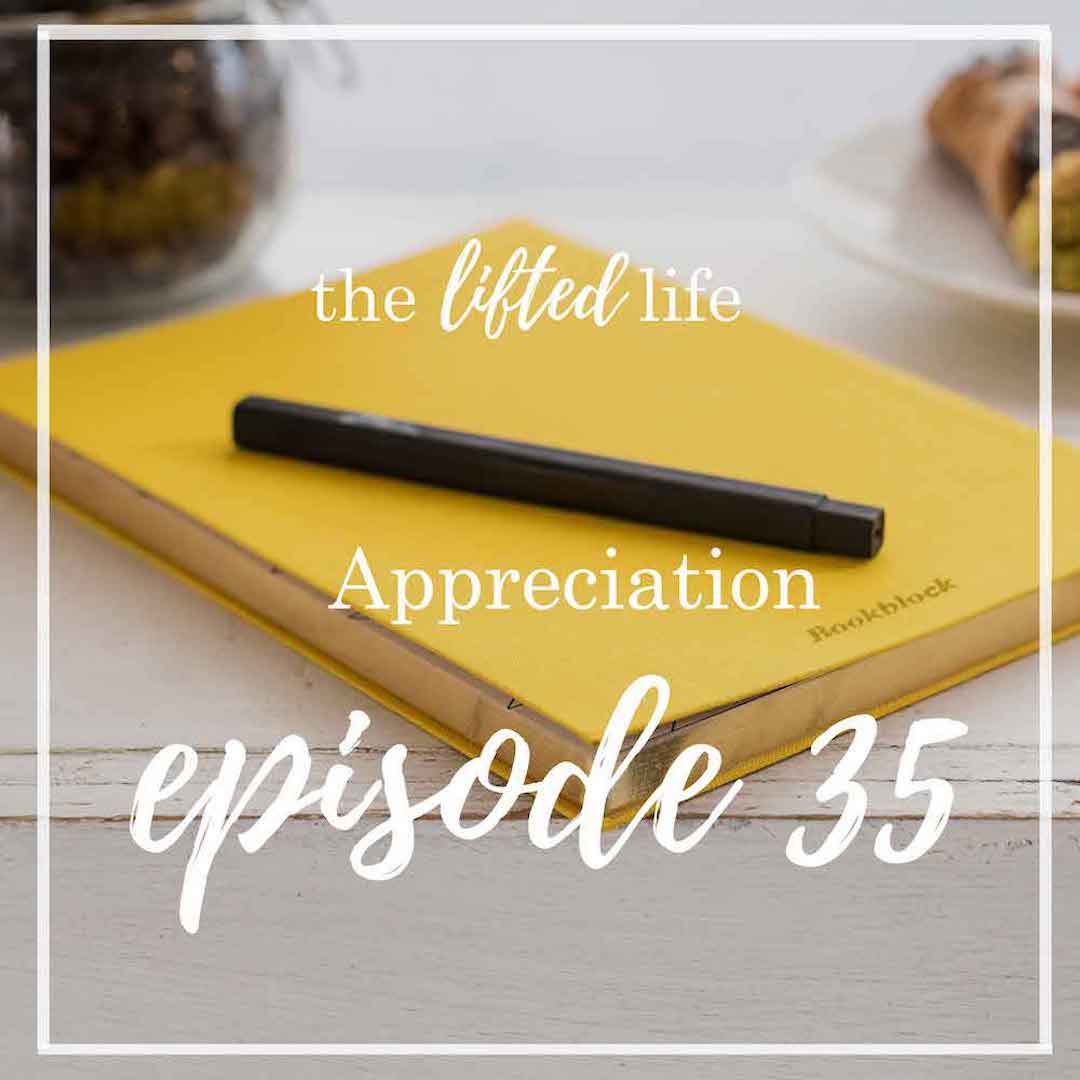 Episode
Thirty-Five of The LIFTED Life Podcast: Appreciation
In
episode
35 we're

talking

about the life-changing power of appreciation.
First of all, is there a difference between appreciation and gratitude? We do our best to break down the difference.
Next, we explore why an attitude of gratitude (or appreciation) is so powerful.
In this
episode
we discuss the value of shifting away from problem-seeking and stepping into a better feeling through appreciation.
Episode
35 is all elevating your vibration (and what in the world DOES THAT even mean?).
Tune into this
episode
and find out ... all of this and more!
Find this
episode
and all of the other
episodes
of The Lifted Life Podcast, wherever you listen to podcasts.