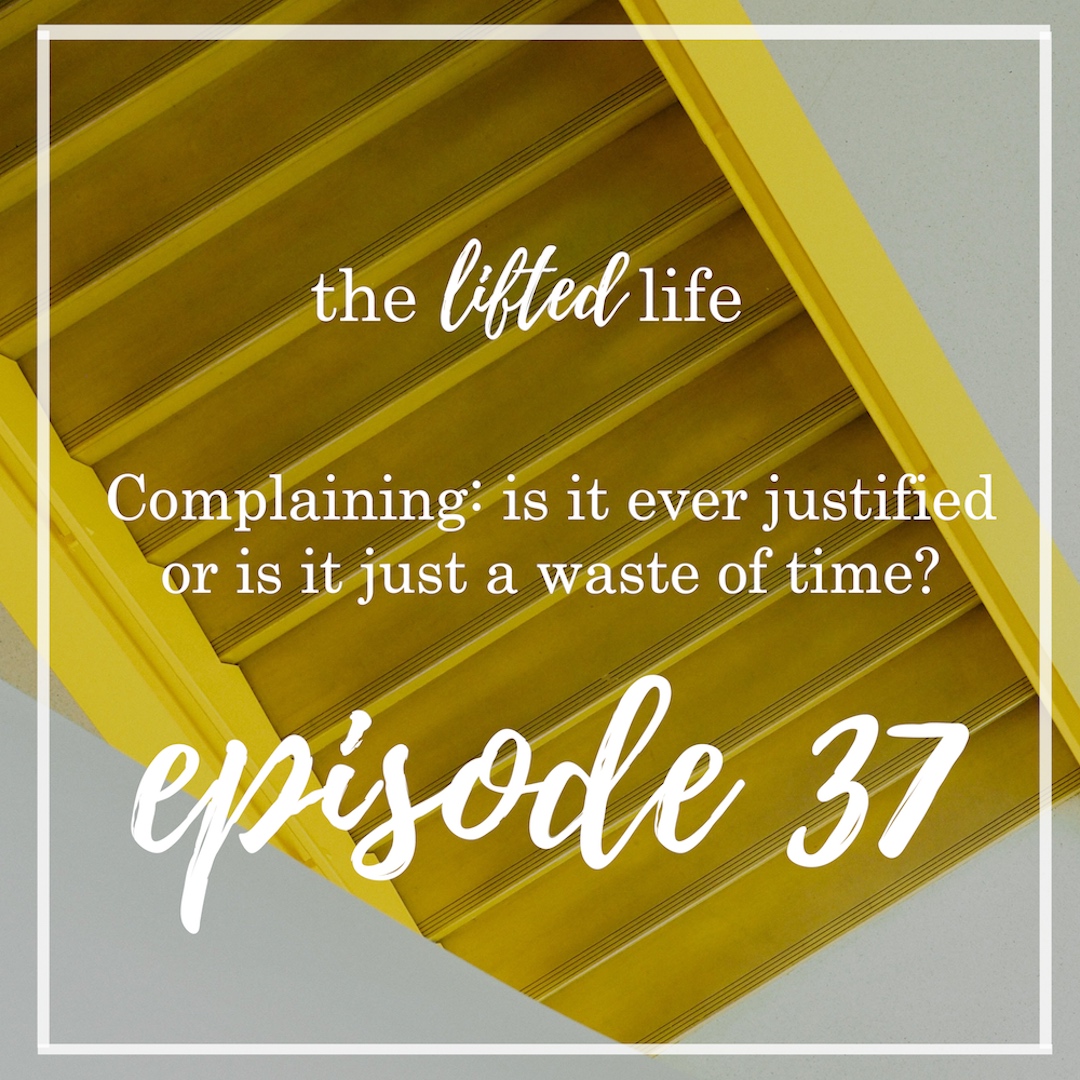 Episode
Thirty-Seven of The LIFTED Life Podcast: Complaining: Is it ever justified or is it just a waste of time?
In
episode
37 we're

talking

about complaining. Is it useful? Or is it just a waste of time?
In this episode we explore a variety of options to deal with complaining and others who complain.
Throughout the episode, we talk about boundaries, the difference between victim and owner, and the difference between expectations and agreements.
Episode
37 shares some behind the scenes updates and lots of mindset shifts.
Tune into this
episode
and find out what's up.
Find this
episode
and all of the other
episodes
of The Lifted Life Podcast, wherever you listen to podcasts.