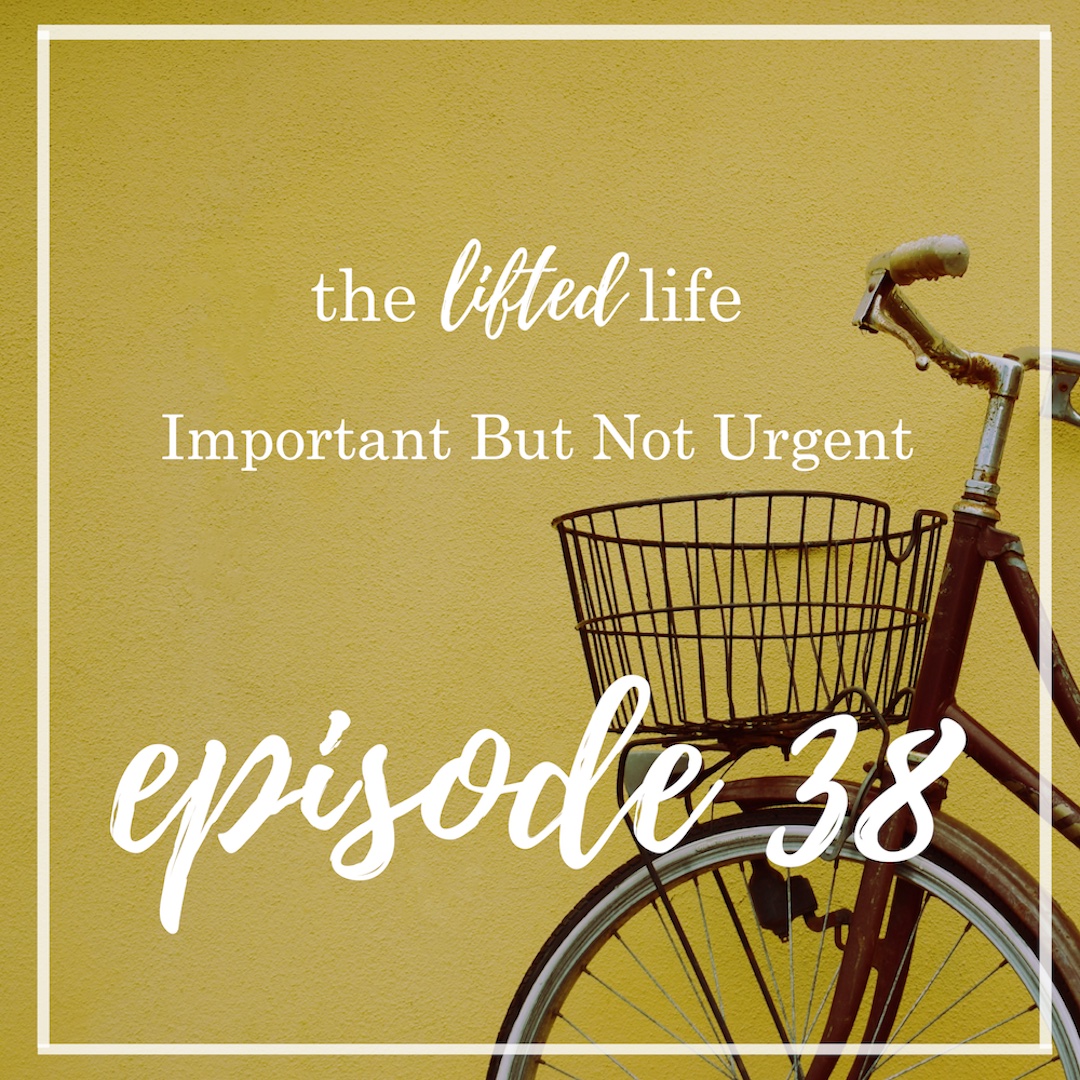 Episode
Thirty-Eight of The LIFTED Life Podcast: Important But Not Urgent
In
episode
38 we're all

talking

about the Eisenhower Matrix.
In this

episode

we explore the difference between tasks that are urgent and important and tasks that are important but not urgent.
Are you prioritizing those "important but not urgent" things in your life? Do you even know what they are?!
Episode
38 challenges you to determine for yourself what matters most to you.
Find this
episode
and all of the other
episodes
of The Lifted Life Podcast, on our

website

, on

iTunes

, or wherever you listen to podcasts.