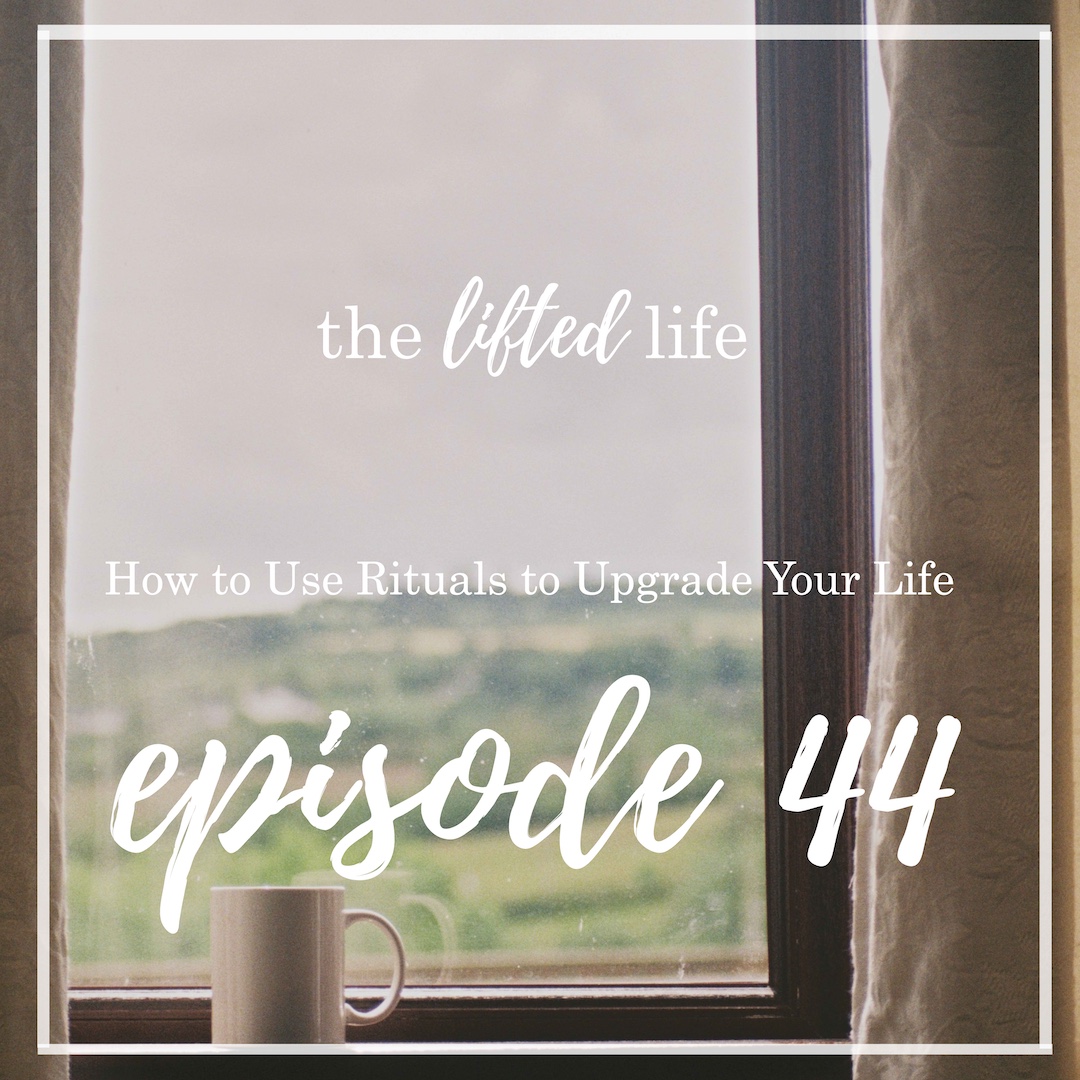 Episode
Forty-Four of The LIFTED Life Podcast: How to Use Rituals to Upgrade Your Life
In
episode
44 we're
talking
all about rituals... plus a handful of other interesting moments of personal vulnerability...
This episode gives practical tools, shares our story in more depth, and dives deep into some pivotal ways you can use rituals to change your life for the better!
Find this
episode
and all of the other e
pisodes
of The Lifted Life Podcast, on our

website

, on

iTunes

, or wherever you listen to podcasts.