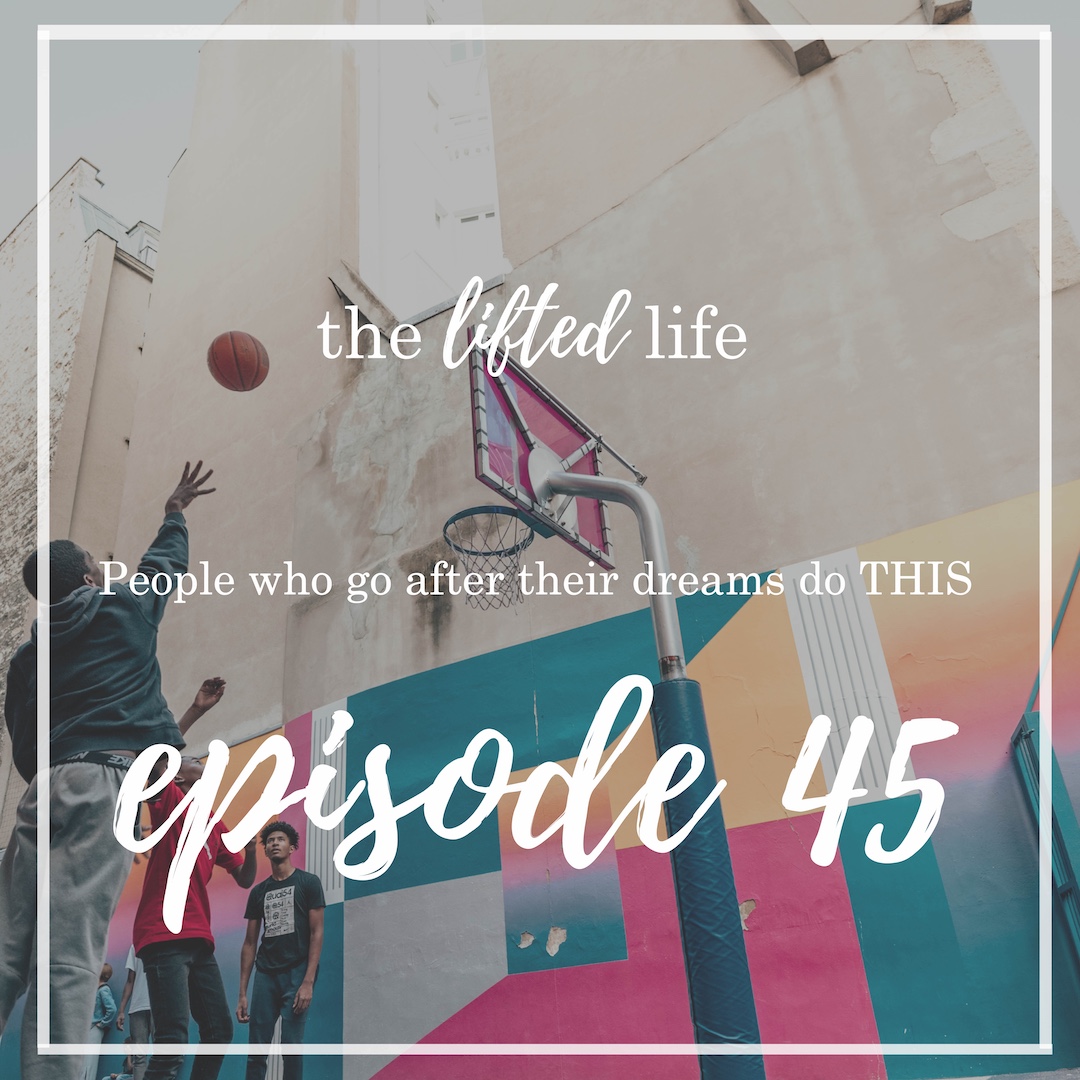 Episode
Forty-Five of The LIFTED Life Podcast: People Who Go After Their Dreams Do THIS
In
episode
45 we're all

talking

about the difference between people who go after their dreams and desires and those who just think about them and talk about them.
In this

episode

we explore the MAIN difference between these habits and also how to break free from the overthinking-cycle.
Are you ready to get out of your own way and take more chances?
Episode
45 shares a ton of ways to help you make the shift!
Find this
episode
and all of the other
episodes
of The Lifted Life Podcast, on our

website

, on

iTunes

, or wherever you listen to podcasts.