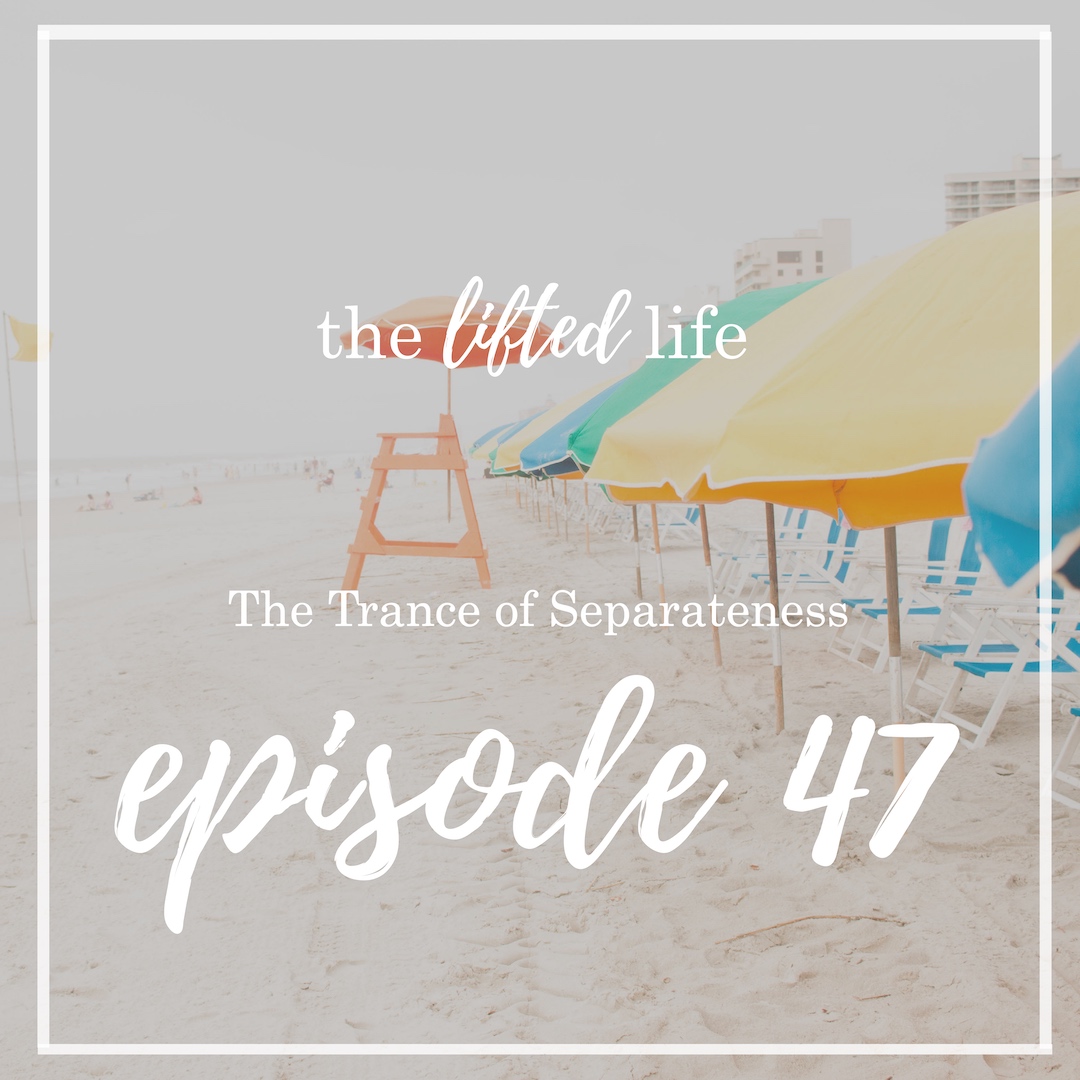 Episode
Forty-Seven of The LIFTED Life Podcast: The Trance of Separateness
In
episode
47

we're talking

all about the veil which has made us all forget...
If you find yourself anxious or depressed; or constantly pushing yourself to overwhelm and exhaustion; or anywhere in between...
then this
episode
is for you!
In this
episode
we discuss the how to lift the illusion of separateness. It's not that we don't know. Instead, we've simply forgotten.
Episode
47
is all about stepping into the beautiful, abundant flow of connection.
Find this
episode
and all of the other
episodes
of The Lifted Life Podcast, on our

website

, on

iTunes

, or wherever you listen to podcasts.