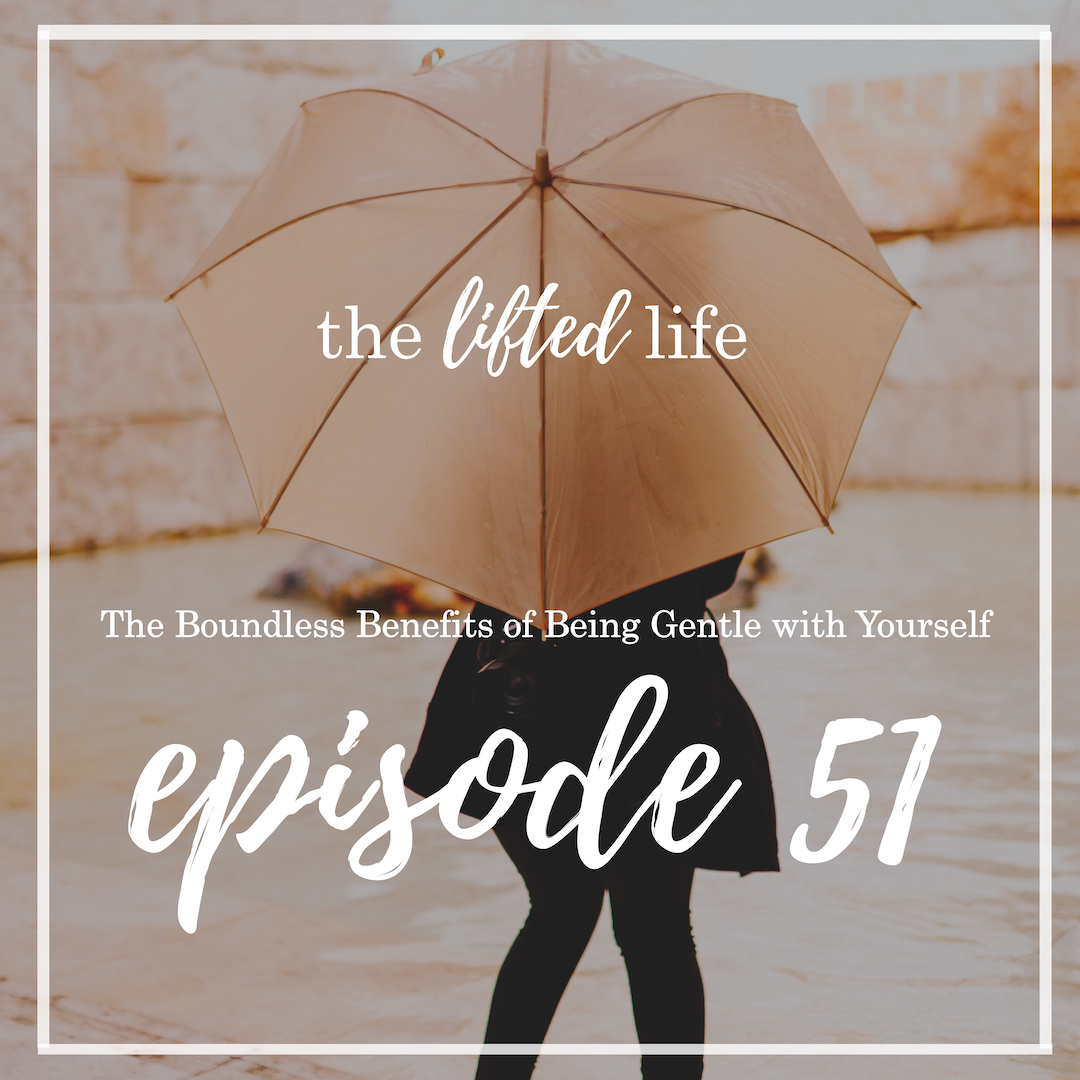 Episode
Fifty
of The LIFTED Life Podcast: The Boundless Benefits of Being Gentle with Yourself
In
episode
51 we are talking about how and why it PAYS to be kind to yourself.
In this

show

we discuss the various ways we beat ourselves up--it's not always so direct and so obvious...
Episode 51 offers fresh ways to reconsider HOW GENTLE you are being with yourself.
Did you know that being gentle with yourself can lead to more possibility, more excitement and more of your dreams coming true?
Find this
episode
and all of the other
episodes
on our

website

, on

iTunes

, or wherever you listen to podcasts.