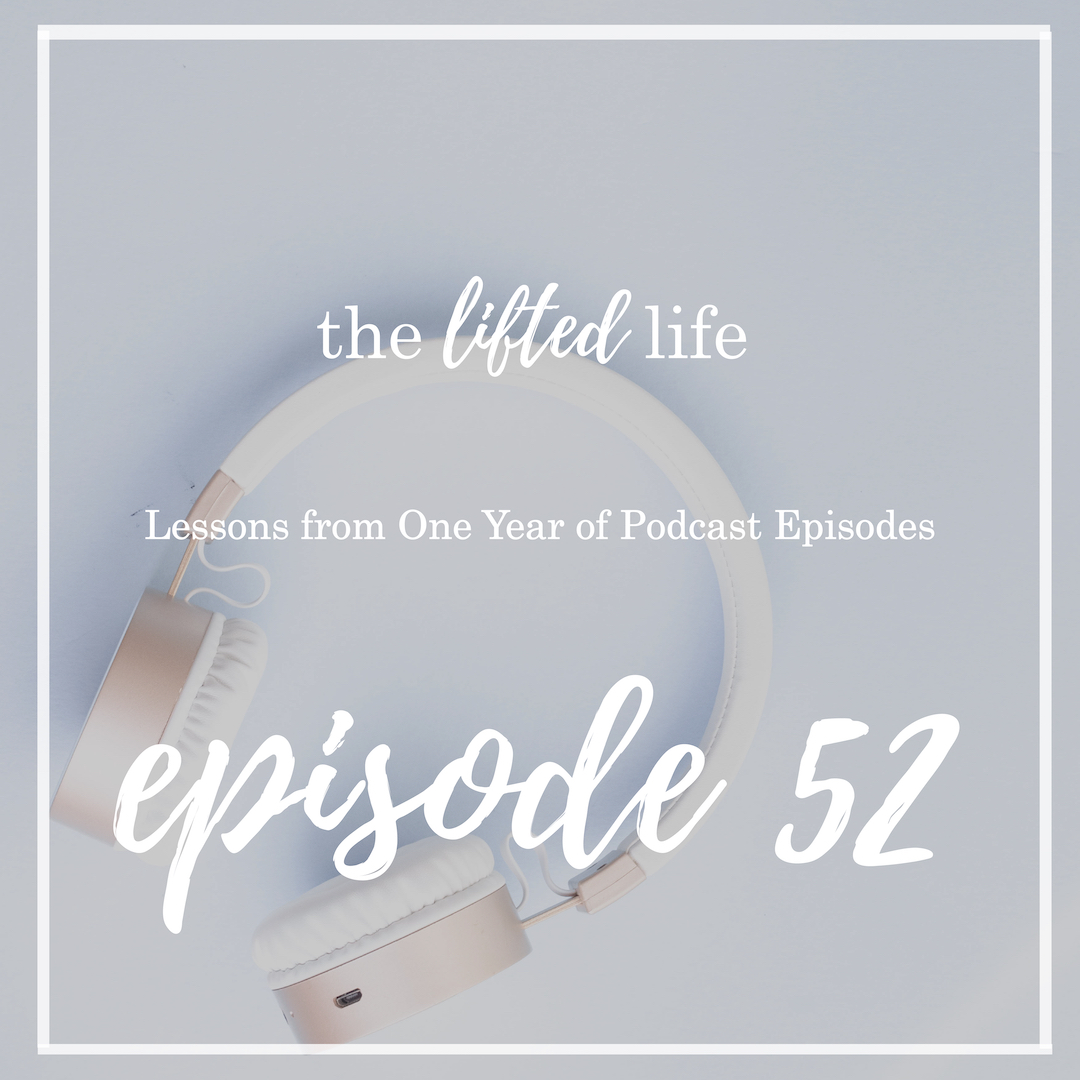 Episode
Fifty-Two of The LIFTED Life Podcast: Lessons Learned from One Year of Podcast Episodes
In
episode
52

we're doing a recap... it's been a full year of The Lifted Life Podcast!
This week we spent some time discussing our favorite themes that kept popping up throughout the year. Tune in to find out our favorite topics on the show...
Find this
episode
and all of the other
episodes
on our

website

, on

iTunes

, or wherever you listen to podcasts.