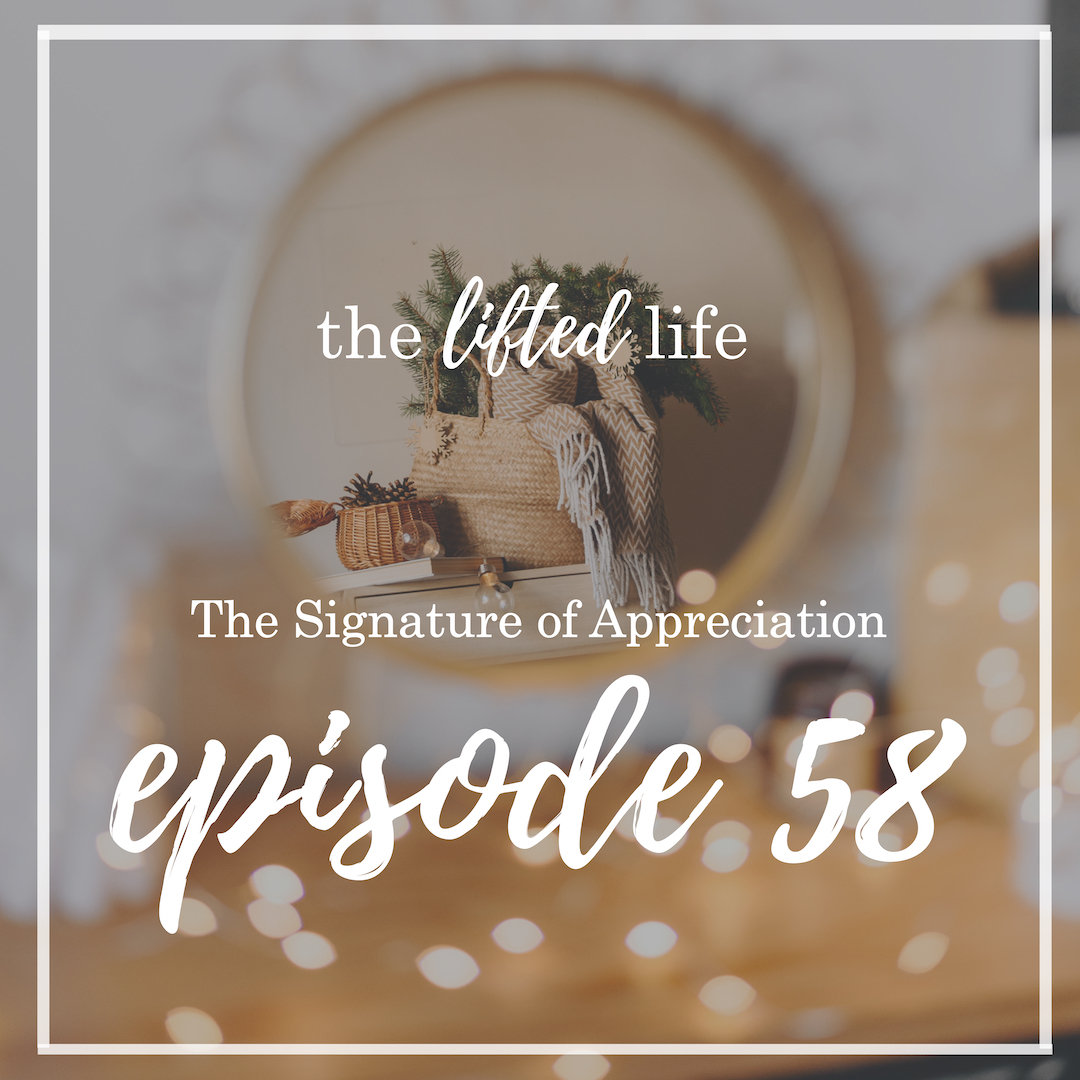 Episode Fifty-Eight of The LIFTED Life Podcast: The Signature of Appreciation
In episode 58 we're
talking
about connecting to your own signature of appreciation.
What is "the signature of appreciation" and how do you tap into it?
Tune into show number 58 of The Lifted Life Podcast to hear us explore a variety of ways to elevate your emotional state.
Find this episode
and all of the other
episodes
of The Lifted Life Podcast, on our

website

, on

iTunes

, or wherever you listen to podcasts.