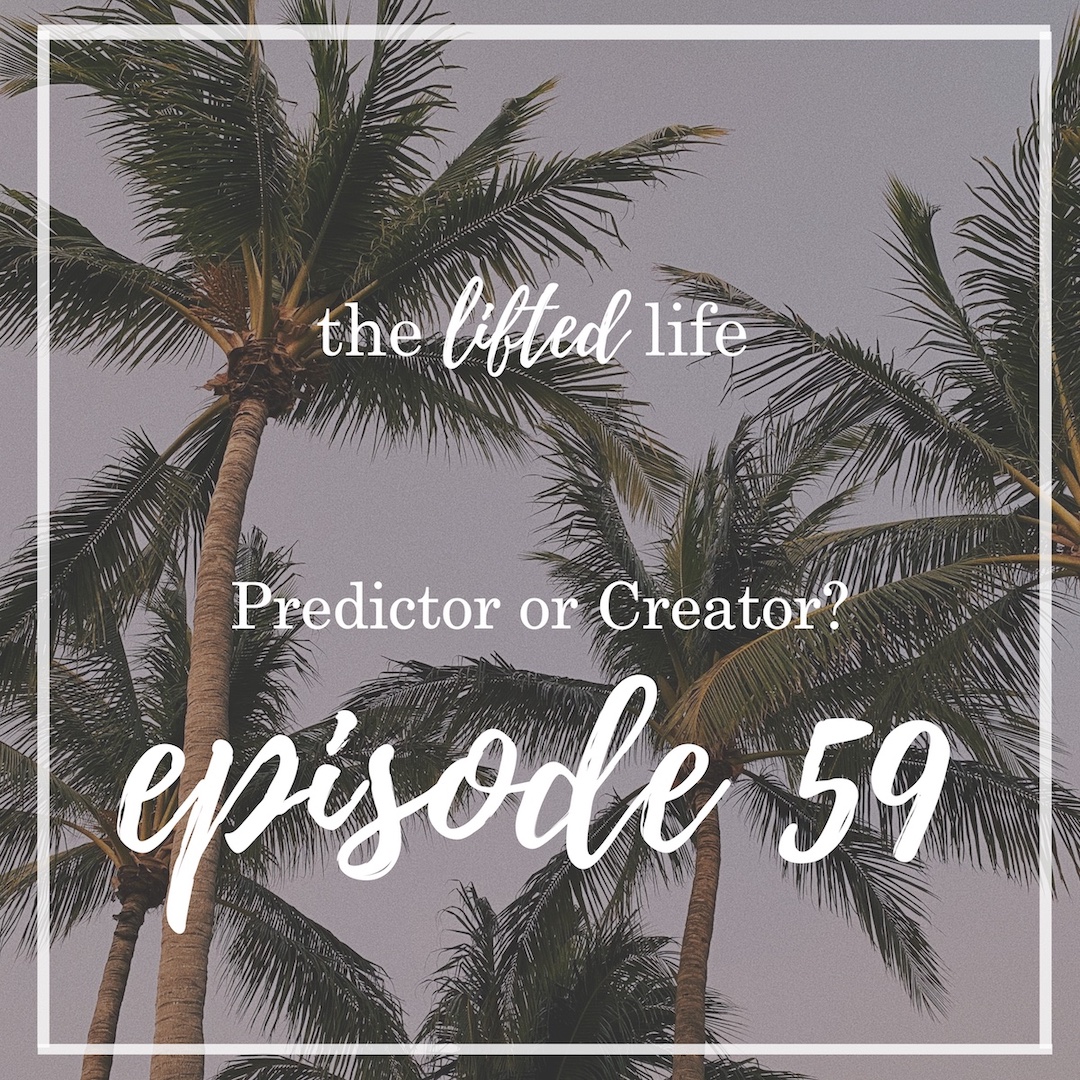 Episode Fifty-Nine of The LIFTED Life Podcast: Predictor or Creator
In
episode
 59

we're talking about the difference between being a predictor and a creator of a situation.
If you're continually exasperated and saying "I knew it! I knew they were going to do that," then you will certainly want to tune into this episode.
Tune in to this show and all of the other episodes of The Lifted Life Podcast on itunes or wherever you listen to podcasts!