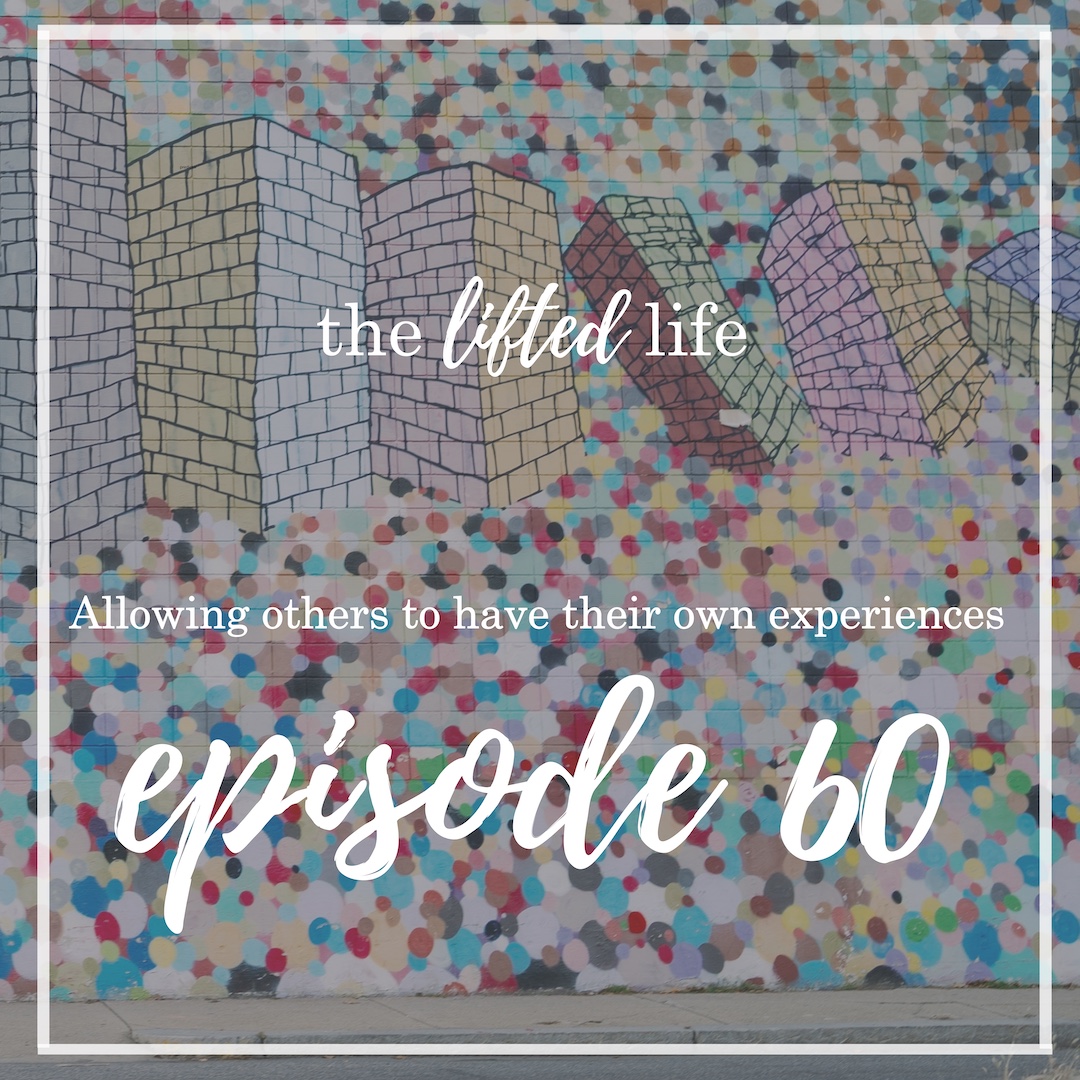 Episode Sixty of The LIFTED Life Podcast: Allowing other to have their own experiences
In episode
60 we're
talking
all about the unique middle point between inspiring others ... and ... letting others have their own

experience

.
If you find yourself confused by this intricate dance, then this episode for you.
In this episode we also talk about the beauty of allowing *yourself* to have your own experience. Plus, we use a NEGATIVE review to highlight how we handle these things. (Hint: We are not perfect!)
You don't want to miss it!
Find this show
and all of the other
episodes
of The Lifted Life Podcast, on itunes or wherever you listen to podcasts.
Thanks for being a Lifted Lifer!

ᐧ
Loving the show? Be sure to leave a rating and review. It helps more people find us. Thank you so much for your support!