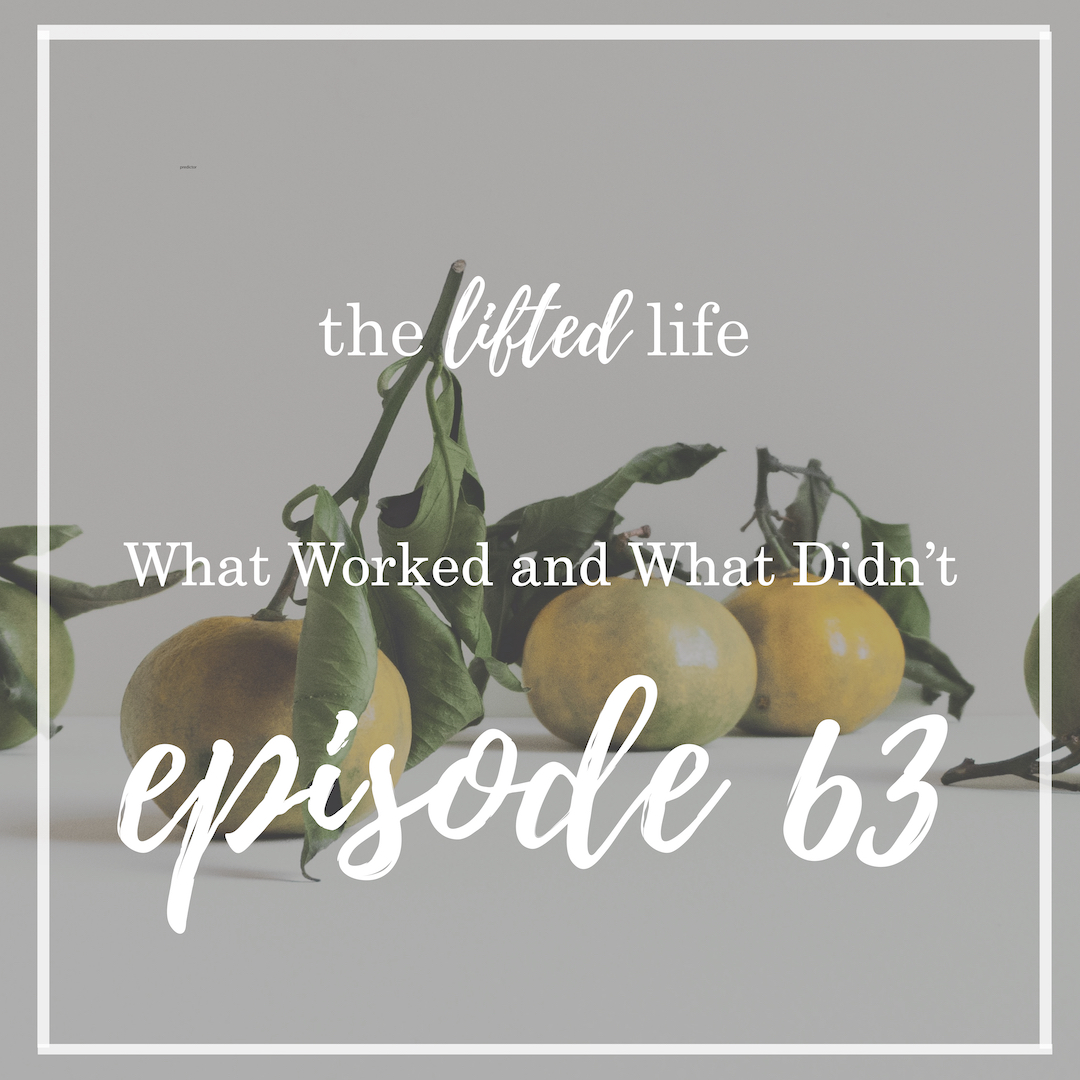 Episode Sixty-Three of The LIFTED Life Podcast: What Worked and What Didn't
In episode 63 we're sharing one of our favorite ways to reflect over the past year.
It's a little exercise we like to play called: what worked and what didn't?
If you're ready to embrace the new year with a fresh start, it can be extremely helpful to evaluate what's been working and what's not.
Tune into episode 63 on itunes or wherever you listen to podcasts. The Lifted Life Podcast is brought to you by Tim and Sylvia Hall, the founders and creators of Lifted Naturals.