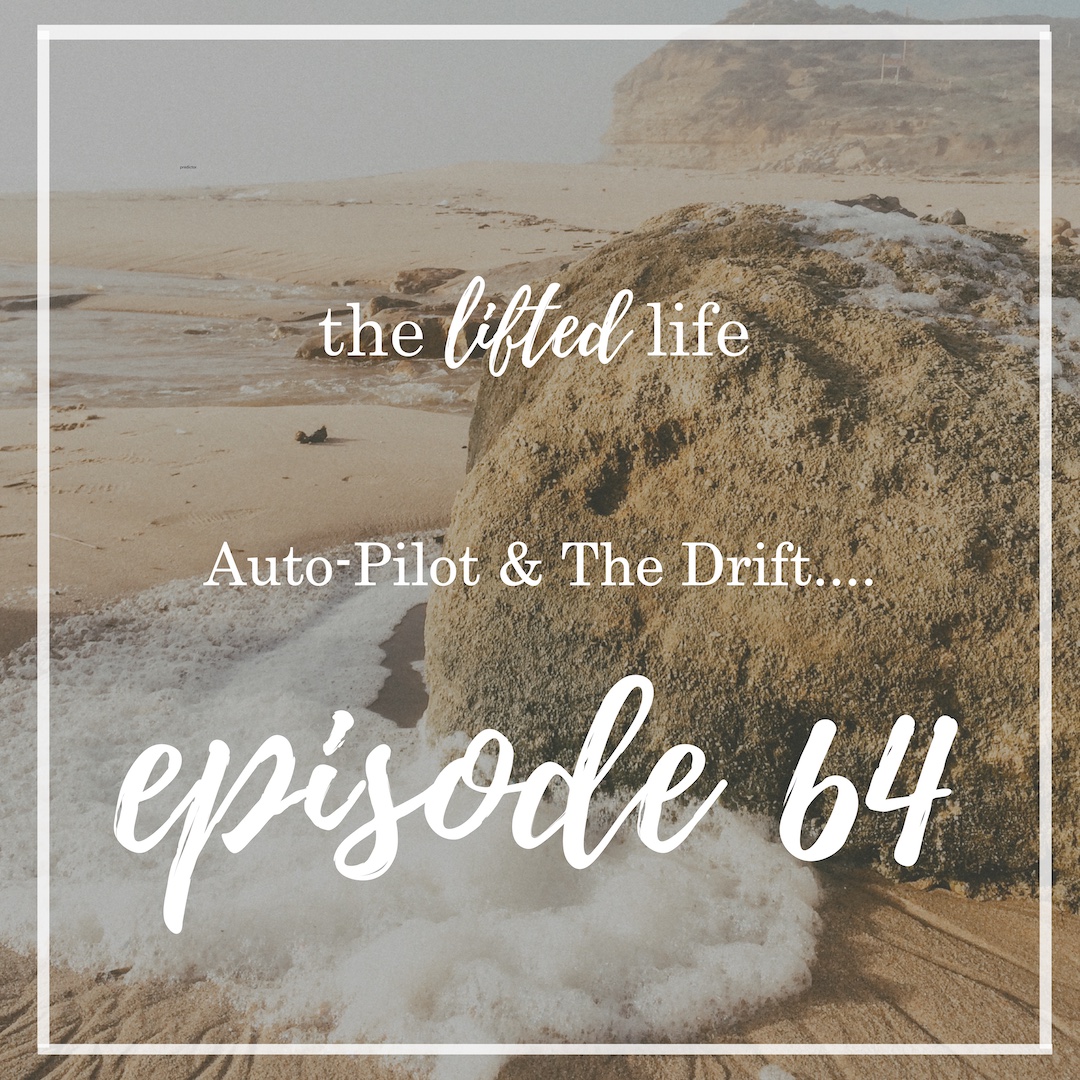 Episode Sixty-Four of The LIFTED Life Podcast: Auto-Pilot & The Drift...
In episode
64
we're
talking
all busting out of auto-pilot... plus what it means to be 'in the drift.'
This episode gives practical tools to bring more present-moment-awareness to your life and why it's important.
The Lifted Life P
odcast
is brought to you by Sylvia and Tim Hall, the founders of Lifted.
Find this
episode
and all of the other e
pisodes
of The Lifted Life Podcast, on our

website

, on

iTunes

, or wherever you listen to podcasts.