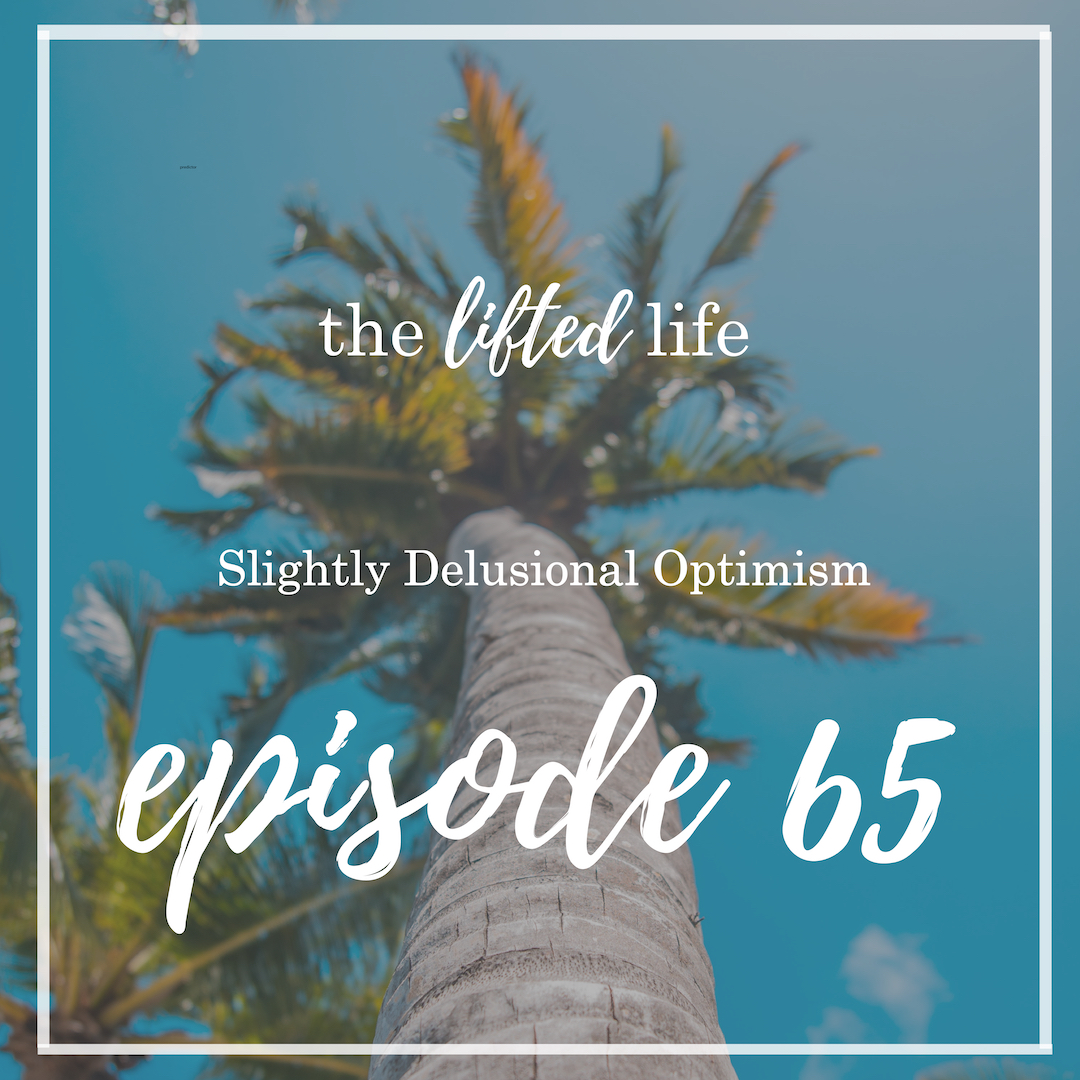 Episode
 Sixty-Five of The LIFTED Life Podcast: Slightly Delusional Optimism
In this episode we talk about why it might seem somewhat delusional to be optimistic about what you want to create in your life.
This week we share a couple of stories of our own "slightly delusional optimism" and how we created some of the best things in our life "from thin air." 
Episode
 65 is an invitation to create the life you want. 
Find this 
show
 and all of the other 
episodes
 of The Lifted Life Podcast on our website, on iTunes, or wherever you listen to podcasts.