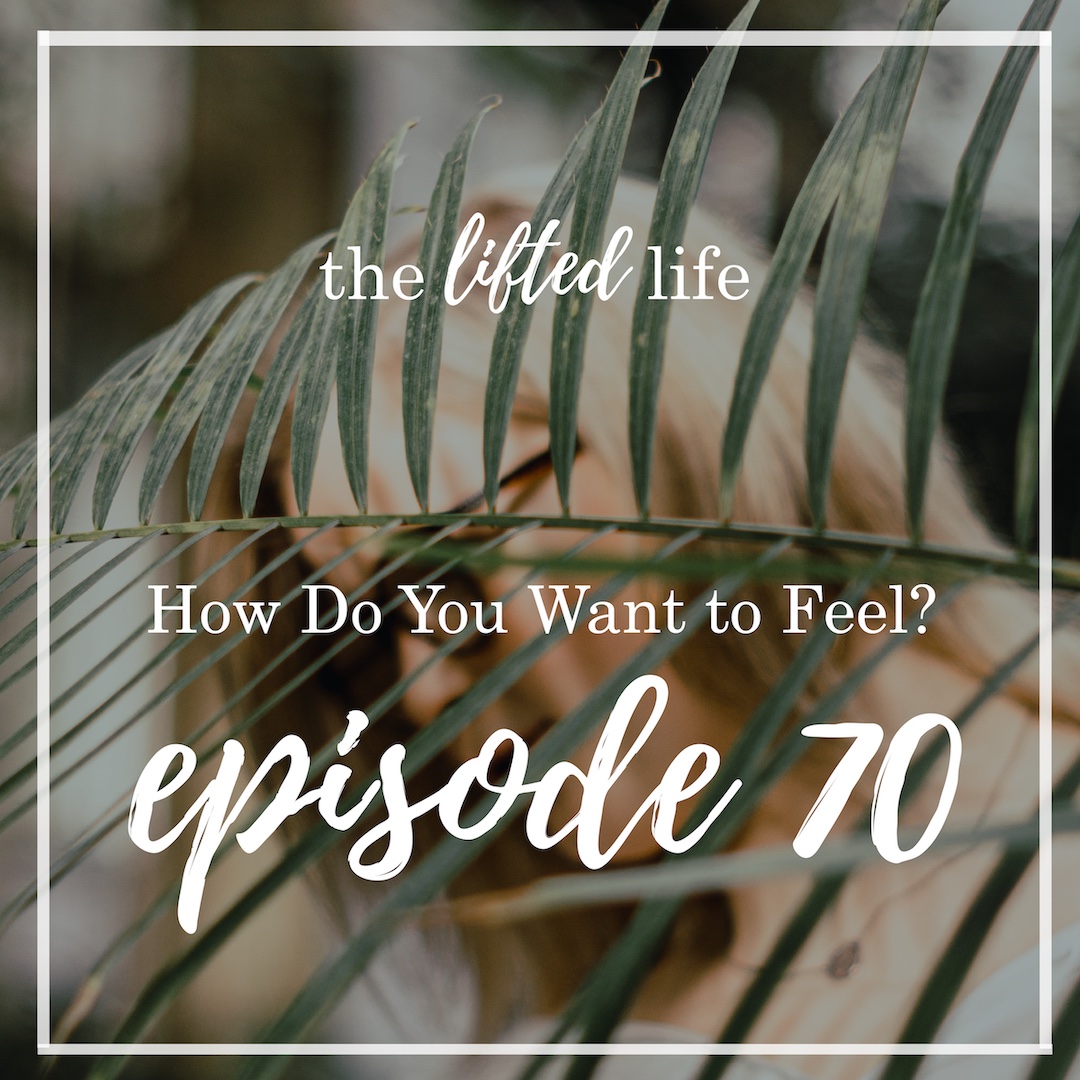 Episode Seventy of The LIFTED Life Podcast: How Do You Want to Feel?
Episode 70 is a DOOZEY! A new personal favorite, maybe...?
We're
talking
about the power and importance of deciding how you want to feel.
This episode goes deep on the difference between expectations, agreements, and boundaries.
(You will NOT want to miss that part-- bring your pencil and write this stuff down. It could change EVERYTHING within your personal relationships and beyond.)
In this week's show we troubleshoot the various "blocks" that might pop up when you intend to feel better, and what to do about them.
Find episode
70 of The Lifted Life Podcast and all of the other
episodes
of the show on our

website

, on

iTunes

, or wherever you listen to podcasts.