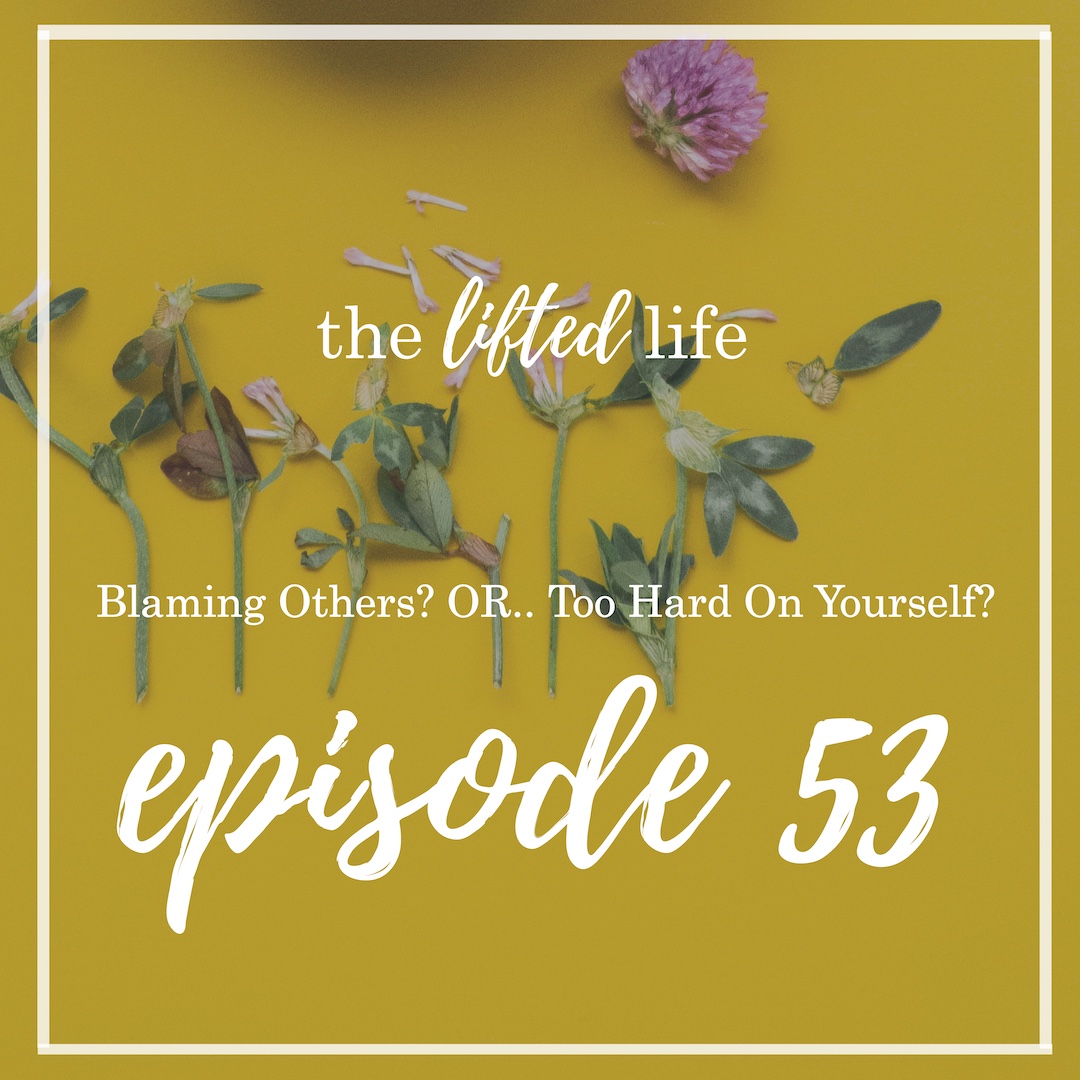 Episode
Fifty-Three of The LIFTED Life Podcast: Blaming Others? OR.. Too Hard On Yourself?
In
episode
53

we're talking about stepping into your power and shifting the blame. What happens when you stop focusing on who is to blame and take responsibility for how you really want to feel?
Is it ever healthy to blame? What if you blame yourself and you're always hard on yourself?
Hear all this and more on this week's
episode
of The Lifted Life Podcast: cohosted by us, Tim and Sylvia Hall, the founders of Lifted.
Find this
episode
and all of the other
episodes
on our

website

, on

iTunes

, or wherever you listen to podcasts.