Episodes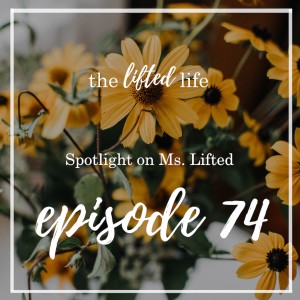 Tuesday Mar 17, 2020
Tuesday Mar 17, 2020
Episode Seventy-Four of The LIFTED Life Podcast: Spotlight on Ms. Lifted

In episode 74 we're talking about Sylvia's entrepreneurial journey of creating Lifted.

Tune into this episode to hear her back story of businesses along the way and why she calls Lifted their "overnight success that only took 10 years of entrepreneurial failure."
Find this episode and all of the other episodes of The Lifted Life Podcast, on our website, on iTunes, or wherever you listen to podcasts.
If you've been enjoying the podcast, we'd love it if you'd help us spread the word about it, by sharing it with a friend!